Champagne is an effervescent wine named after the region of its production; it only comes from France, and only from areas included in the official appellation. Within Champagne there are four main growing regions: Montagne de Reims, Côte des Blancs, Vallée de la Marne and Côte des Bar – with smaller subregions within each group. Each region has unique geographical features, micro-climates and soil types, known as terroir, and even when the same variety of grape is used, you will find the resulting champagnes differ greatly.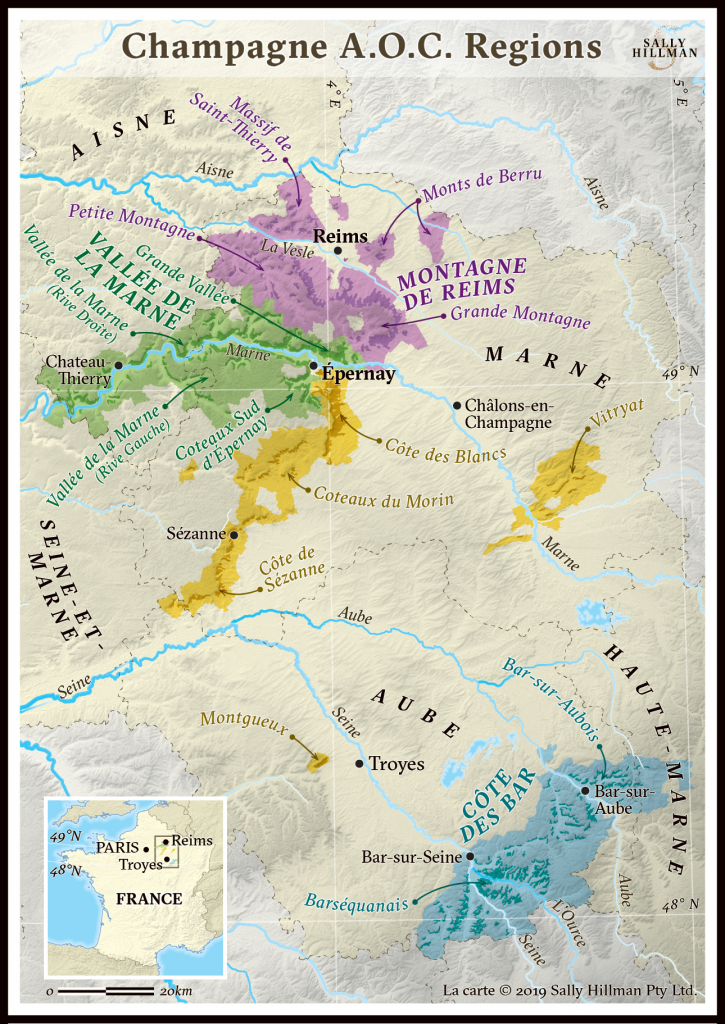 Champagne is often used to commemorate joyous occasions and victories. It does this symbolically, but also visually as the bubbles burst out of the bottle exuberantly triggering a feeling of wellbeing among those celebrating. Part of champagne's charm is that when we sip those enticing bubbles, we simultaneously experience delicacy and boldness; elegance and power; and acidity yet creaminess.
Champagne is produced in an environment strictly regulated in terms of grape variety; growing region and production method, yet the diversity of flavour and character within the appellation is rich. It is the perfect accompaniment to social and corporate gatherings, where tastings and food matchings provide enjoyment, education and opportunities for engagement with clients, staff, friends or family.
There is much more to champagne than just the prestige cuvées, and once you start exploring other styles and grower champagnes, you won't be able to stop… It's a journey well worth taking.
Start your journey in Le Shop.