Sally Hillman is pleased to announce that bookings for our SPRING/ SUMMER 2019 / 2020 champagne experiences are now open.
Les Expériences provide tasting opportunities for wine enthusiasts to discover the lesser known grower Houses of Champagne and to deepen their knowledge of this fascinating French wine. 
Sally Hillman's speciality is seeking out exclusive "grower-producer" champagnes whose complexity and diverse characters are as individualistic as the vignerons who produce them.
Every aspect of a grower or récoltant-manipulant champagne is a reflection of its terroir, a hard-to-translate term that incorporates its micro-climate, soil type, topography and production technique. All these factors contribute to the individuality of every vintage.
Les Expériences de la Maison
Tour de Champagne May 1 - 8, 2020
The ultimate champagne experience! 
A meticulously curated small group tour of Champagne providing a unique opportunity to discover this fascinating region as well as a handpicked selection of some of its iconic Houses, taste exclusive champagnes and partake in gastronomic experiences. 
Limited to 8 guests. 
May 1 – 8, 2020 
All enquiries by email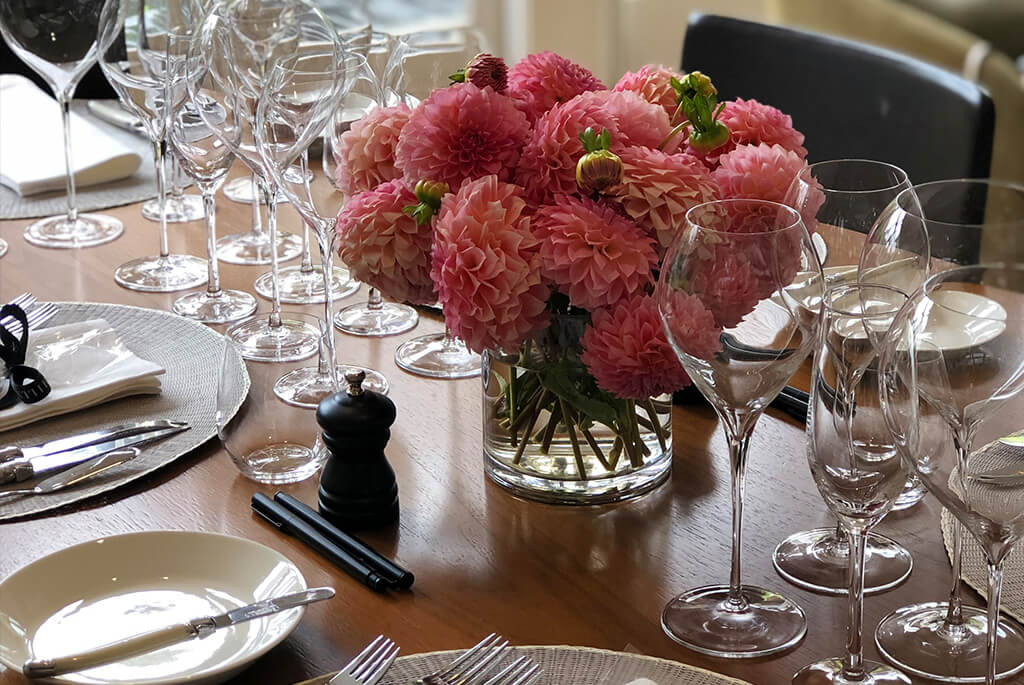 A delightful way to discover a diverse selection of grower-producer champagnes and get an understanding of champagne's versatility in food-pairing. Held at a private residence, Samedi is a seated dining experience focused on three grower champagnes that are beautifully paired with three seasonal courses.
A great opportunity to learn about champagne and cuisine pairing
Tasting notes provided
Formal luncheon, 1pm – 3.30pm
Saturday, 1st February 2020
Enquire by email or call 0400 225 971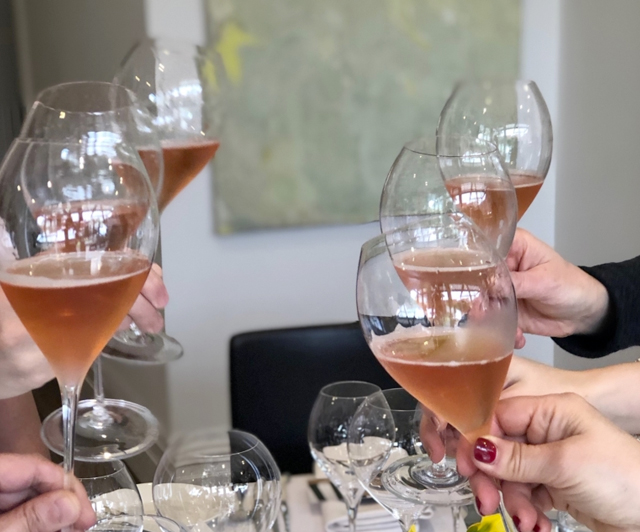 Join us for an elegant sophisticated early evening soirée to celebrate the universal day of love. We will enjoy a diverse selection of grower-producer champagnes paired with canapés.
educational, relaxed and fun
explore the champagnes the French drink à la maison
Friday evening, 14th February 2020
Enquire by email or call 0400 225 97
Grower Producer Luncheon Series
Sally Hillman's premium offering. This seated luncheon experience showcases a particular House, focusing on a selection of its cuvées. Jacques Lassaigne will be the House in focus for March.
Tasting presented as a vertical flight, that is, different cuvées of a single champagne House
Saturday luncheon, 1pm – 4.30pm on 21 March 2020
Limited places, please enquire about availability
Enquire by email or call 0400 225 971
*All experiences are subject to minimum numbers of bookings.
Sally was a fantastic host and her attention to detail was second to none. The selection of champagnes was excellent and the quality, exceptional. Sally's passion for and in-depth knowledge of grower champagnes was very evident. The menu was thoughtfully matched with the champagnes on offer. I highly recommend Sally Hillman to anyone seeking a unique experience; whether it be a corporate event or gathering among friends and family.
Anthony Murphy
Chief Executive Officer
Lucerne Investment Partners