The impending Brexit is causing anxiety in a wide variety of business people, including the Champagnois who devote their lives to creating the legendary wine.
The UK government's recent publication of "reasonable worst case planning assumptions" for a no-deal Brexit warn, among other things, of delays lasting three months at Channel crossings and possible border closures. These could be potentially disastrous for the champagne industry, given that Britain is Champagne's largest export market, ahead of the United States, importing a volume equal to 26.8 million bottles of champagne last year.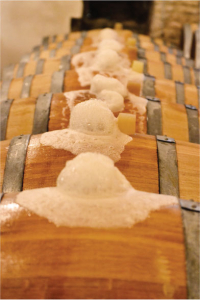 Researchers Kym Anderson of the University of Adelaide and Glyn Wittwer of Victoria University created a model of global wine markets to estimate the effect Brexit will have by 2025. They modelled three different scenarios and found that their most severe Brexit scenario would push UK consumer prices for all wine up by a staggering 22 per cent by 2025, and the volume consumed would drop by 28 per cent as a result. Even under their less severe scenario, prices would be 11 per cent higher and wine consumption would fall by 17 per cent.
However, Pierre-Emmanuel Taittinger, president of the eponymous champagne house, airily dismissed industry concerns.
"The English have loved champagne for 300 years and, Brexit or no Brexit, they will continue to like it, this is something we have no question about," he said.
And if workers in London's City financial district quit the UK after Brexit, as some predict?
No problem there, either, according to Taittinger's director general Damien Le Sueur: "The big banker, the big trader, who doesn't have a job in the City will go to Frankfurt, Paris, New York. The bottle he will not drink in the UK, he will drink elsewhere."
The champagne industry has taken protective measures for the short-term, with the Grandes Marques such as Taittinger stockpiling millions of bottles in the UK ahead of any potential disruption. Apparently there is at least a year's supply already tucked away, so the big Houses are safe, for now.
While this may all be well and good for the big players which have the benefit of generous marketing budgets, consumer familiarity and economies of scale to help them weather the turmoil Brexit may bring, the picture is gloomier for the smaller champagne grower-producers who create the diverse champagnes which are so expressive of their terroir and bring such character to this genre of wine.
These artisanal champagnes, grown on small parcels of land by vignerons committed to organic, and often even biodynamic, growing practices which emphasise quality over quantity, aren't mass produced. The growers don't have the stock, nor indeed the budgets, to stockpile on other side of Channel!
Grower-producers use the produce they grow each year with minimal reliance on reserve stocks to produce their vintage so that each cuvee is a more authentic representation of its terroir and of how that season's harvest unfolded.
So why should we care about the smaller labels?
Grower-producer champagnes, also known as Récoltant Manipulant champagnes, are perhaps France's best-kept secret. They are the champagnes the French drink. Yet, as Californian importer Jon Levine says: "There seems to be an odd disconnect here. Knowledgeable wine lovers, the connoisseurs, are always seeking out the small-production, boutique wines, but not when it comes to champagne… If they want champagne for a very special occasion, they want a very famous label, like Dom Perignon or Roederer Cristal. They're shopping for a label, not necessarily the wine."
Récoltant Manipulant champagnes are produced by growers who are forward thinkers, eschewing mass production techniques, herbicides and uniformity.
For example Bertrand Gautherot, whose Vouette & Sorbée estate is known worldwide by wine consumers who value terroir-expressive, conscientiously farmed champagne, works only a few hectares of grapevines, raises a couple of cows and some chickens, and biodynamically farms a vegetable garden and fruit trees. To create the champagne he is after, he vinifies his wines in oak barrels or Georgian amphora and incorporates indigenous yeasts, minimum sulphur and zero dosage. His champagnes are uncompromisingly original and full of personality. Vouette & Sorbée has been certified biodynamic since 1998 and in 2000 Gautherot planted a small parcel of chardonnay vines wild, without preparing the soil, amongst the native vegetation. This planting is the origin of his renowned, but scarce, Blanc d'Argile champagne.Whereas industry behemoth Moet & Chandon annually turns out more than 2 million cases produced mostly from grapes purchased from independently owned vineyards throughout the huge Champagne appellation, along with a mix of their own grapes, a Récoltant Manipulant like Vouette & Sorbée may only produce a few thousand bottles of each cuvee.
Every Grande Marque champagne has its own market-tested blend which produces the same 'taste' year after year. Some find this predictability comforting – it's a bit like knowing that you can buy a Big Mac anywhere in the world and it will taste exactly the same. That probably sounds harsh, and there is no doubt the Grandes Marques have done a great job raising the profile of champagne, but nothing beats the connection the Récoltant Manipulant champagnes create between their terroir and the drinker.
The Récoltant Manipulant vignerons produce wines from their own vineyards, rather than supplying the big houses. Usually they are more focused on reflecting their individual sites through their production techniques, drastically reducing yields and crafting wines that are expressive of where and when they were grown.
Not only do the grower champagnes express terroir more than the major names, it is usually terroir on the village level. Vouette & Sorbée consists of 5 hectares of vines divided among 6 plots of land, with 5 of them near Bertrand Gautherot's hometown of Buxières and one in the neighbouring village of Ville-sur- Acre. By contrast, Mumm Cordon Rouge Brut Champagne is a blend of 80 different wines from 80 different terroirs.Renowned wine writer and importer Terry Theise goes as far as to say "you get the character of the vintner himself [or herself]" in grower champagnes and the best of the grower-producers are "utopian wine-freak types who are driven to make superlative hooch … you start to get into the palate of the vintner, the kinds of wines he himself likes… One man likes high-strung, nervy wines, likes them tense and dashing. His neighbor, equally conscientious and quality-driven, likes wines more creamy and elegant. Each can tell you why champagne 'should' taste the way he himself makes it."
Interpreting the label
You don't have to be an expert to spot a grower champagne, provided you know the code. Usually found in the lower right-hand corner of the front label (in tiny print), two initials preceding some numbers provide the key. Having 'RM' on the label is a pretty reliable guarantee of excellent quality.
RM (Récoltant Manipulant) — A grower who grows, produces and bottles estate champagne; grower champagne.
CM (Coopérative de manipulation) — A cooperative of growers who make and market champagne under their own labels; not the same thing as grower champagne.
NM (Négociant manipulant) — A producer that buys grapes in volume from independent growers.
SR (Société de Récoltants) — Two or more growers, often related, who share a winemaking facility to make champagne from their own grapes that is marketed under more than one brand.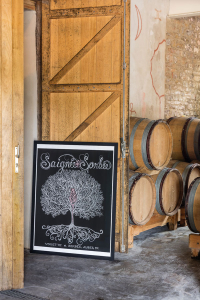 Grower champagnes currently make up just under 5% of the champagne market and represent 356 individual growers. I would highly recommend you try them, not just for the joy of experiencing these individualistic expressions of an intriguing and culturally rich wine, but to do your bit to ameliorate the consequences of Brexit on this diverse band of artisans.