The champagne gods were shining on us for La fête de Noël, our annual garden party and Christmas market, allowing us to enjoy a perfect sunny Saturday, slotted in between wintry weather and stinking hot days! La fête not only allowed us to welcome the festive season, but also to say thank you as we shared a relaxed social afternoon with our loyal clients whose support over the year has been greatly appreciated. We are also very grateful to Suzi Trajanovski who shared some of her delightful photos from the day.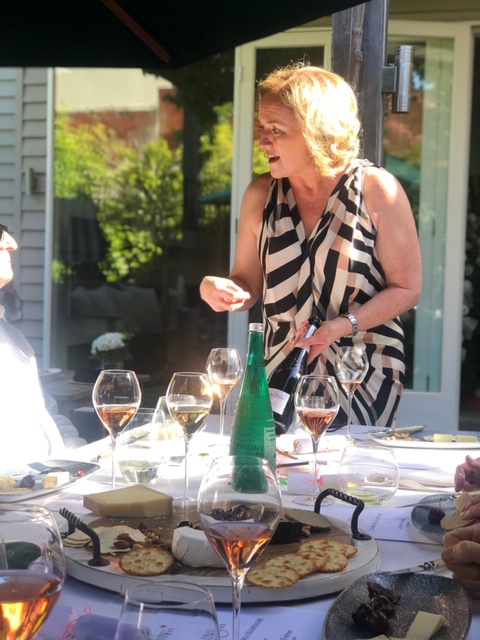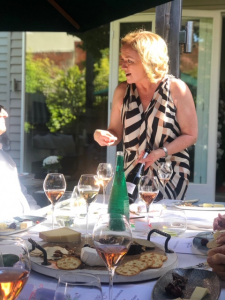 Guests enjoyed grower producer champagne and canapés while mingling with old friends and discovering some new ones. The champagnes served were: Laherte Frères Brut Nature; Larmandier-Bernier Longitude; and Pierre Péters Rosé for Albane .
Our indomitable chef, Sam Fazio, who is an essential part of the Sally Hillman experiences, worked his magic and came up with a menu of expertly paired dishes to accompany the champagne.
We had numerous requests for the recipe for the delicious tacos and Sam has generously provided it below.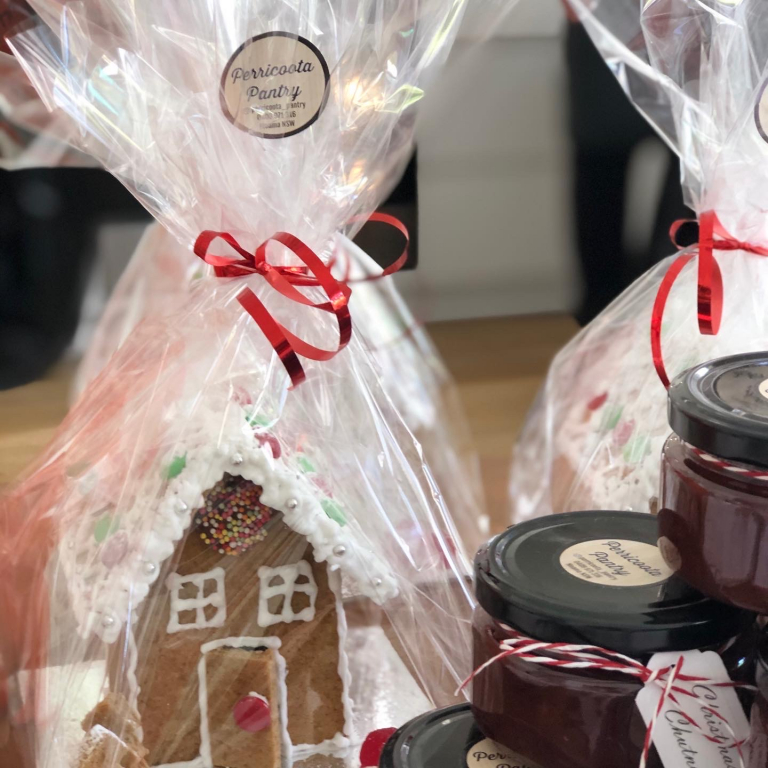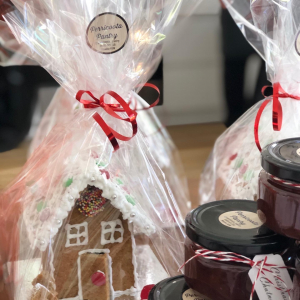 The Christmas market featured popular items from Le Shop  as well as a range of bespoke Perricoota Pantry Christmas treats including Gingerbread Houses, chutney, biscotti and mince pies. We have sold out of the Gingerbread Houses, but we still have limited supplies of the other tasty treats on sale until Monday 16th December. Delivery within the Melbourne metropolitan area only. To purchase, please drop us an email at enquiries@sallyhillman.com.au
La fête de Noël was the last Sally Hillman experience for 2019 – and what a way to finish – but we will be returning in the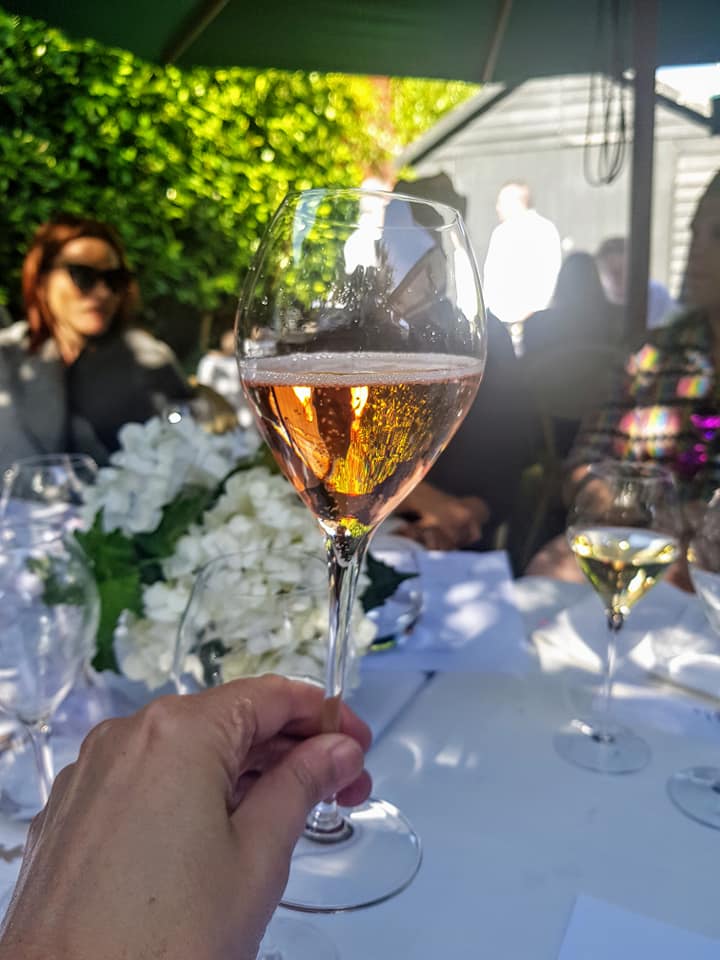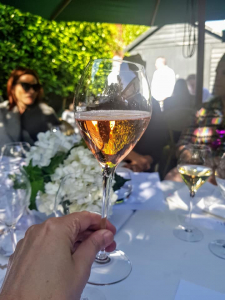 year with another full calendar of educational and fun events, starting on the 1st of February with Samedi, the first of our monthly Saturday tastings, followed by our La Saint-Valentin Soirée on Friday 14 February and the first event in our Grower Producer Luncheon Series on Saturday 22 February.
Thank you again to everyone who has supported us during 2019. We wish you and your loved ones Joyeux Noël.
Sally
If you'd like to try Sam's Fabulous Festive Fish or Haloumi Tacos, here's the recipe:
Festive fish or haloumi tacos
Serves 4
Ingredients
4 fillets of flathead
150gm of haloumi
Salsa (see below)
Kewpie mayo blended with wasabi to taste
petit taco shells
Method
1. Cut flathead fillets/haloumi into 8cm strips
2. Lightly flour with well-seasoned plain flour
3. Deep fry or shallow fry in vegetable oil until golden
4. Place in warmed taco
5. Squeeze kewpie wasabi mayo onto fish or cheese
6. Coat with salsa and serve with a squeeze of lime juice
Festive Salsa
Serves 4
Ingredients
(Finely dice all ingredients to the same size as the corn kernels)
4 Roma tomatoes, deseeded and diced
1 can corn kernels, drained
1 red onion, peeled and diced
1 cucumber, partially peeled and diced
1 yellow capsicum, finely diced
Dressing
6 basil leaves, finely sliced – for garnish
4 tablespoons extra virgin olive oil
Salt and pepper to taste
Method
1. Combine all ingredients, except dressing
2. Salsa can be made ahead to this point.
3. Just before serving, dress with the basil leaves, oil, salt and pepper