Melbourne has had some varied weather lately, but I always look forward to the seasonal changes and the way they influence our daily habits.
With the days cooling and the evenings drawing in, our bodies recognise that autumn is coming and we start to crave food and wine with intensified flavours.
The champagne production cycle is obviously quite uniform, beginning with the harvesting of the grapes throughout Champagne in the northern-hemisphere autumn, so how do we come up with a seasonal champagne taste?
The key, as it is to most things champenois, is the terroir. The soil type, micro-climate, topography and production techniques all contribute to the terroir, however it is the art of the wine-maker that draws from the terroir the unique expression of personality for a vintage.
The Sally Hillman map illustrates the different terroirs of Champagne with colour-coding to guide seasonal choices.
At Sally Hillman we have several excellent champagnes that are perfectly suited to the autumnal palate. These wines are as individual and interesting as the grower producers who created them.
Fleury
Although Fleury is a Champagne House with a history stretching back to 1895 it is best known for it avant garde approach to growing and producing champagne. In 1901, Emile Fleury took the very risky – but ultimately highly successful – step of planting grafted pinot noir vines on land that had been devastated by phylloxera. In 1929 his son Robert was one of the first winegrowers of the Côte des Bars to make Champagne with his harvest. Emile's grandson Jean-Pierre, an advocate of alternative medicine and conservation, joined the production team in 1962 determined to renourish the soil and leave clean land for his children. He adopted biodynamic viticulture, a more stringent style of organic farming which also considers the subtle influence of the cosmos in maximizing growth. Under Jean-Pierre's stewardship, Fleury became the region's leader in this innovative approach, and Fleury is the largest accredited biodynamic wine producer, with all fifteen hectares of vines achieving the biodynamic certification.
Du Four
Charles Dufour is a talented second-generation winemaker who is raising the profile of the Côte des Bar. He took over the family estate about fifteen years ago and since 2013 his vineyards have been completely organic. He uses special herbal teas to protect the vineyard from diseases and to reduce the usage of copper; natural yeasts for fermentation; doesn't add sulphur and bottles the champagne with minimal dosage. Charles Dufour is probably best known for Bulles de Comptoir, his blend of chardonnay, pinot noir and pinot blanc, which has a new artistic label created for each release. Pinot blanc is one of the seven grapes allowed to be used for champagne, but it is rarely used. Dufour also makes very small batches of single-vineyard champagnes which are usually vinified in the barrel with indigenous yeasts.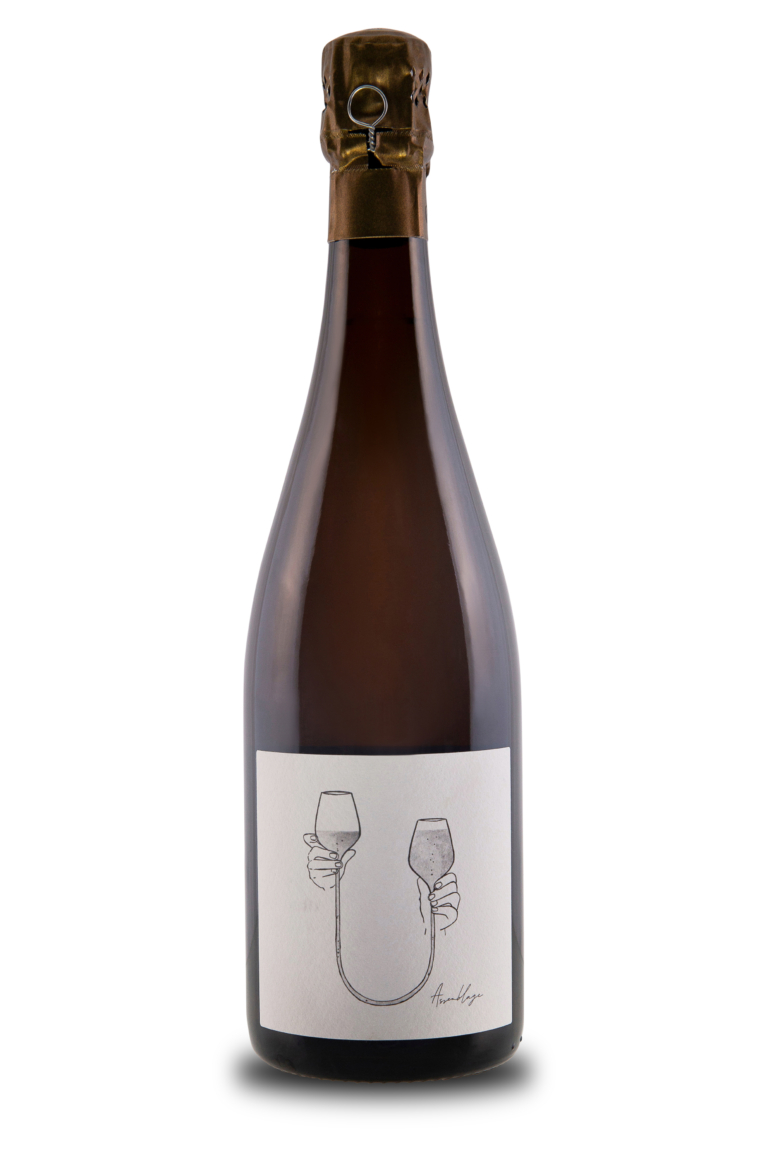 Vouette & Sorbée
Bertrand Gautherot's Vouette & Sorbée, is a family-owned and operated House, with five hectares of vines located in the Barséquanais subregion of the Côte des Bar. Gautherot, a former industrial designer, is one of the new breed of independent vignerons embracing their microclimate, using sustainable soil and vine-tending techniques. Originally, the House farmed conventionally and sold their grapes to large Champagne houses but driven by a desire to nourish and respect the terroir, Bertrand moved to producing his own wine. He stopped using herbicides and pesticides in preparation for conversion to more organic viticulture and since 1998 all his vineyards have been certified biodynamic.
Pierre Gerbais
Aurélien Gerbais, considered one of the most exciting and innovative champagne makers in the Côte des Bar, definitely has wine in his blood. His family boast 8 generations of vine-growing and four generations of wine-making. Aurélien's grandfather Pierre worked hard to expand his vineyards in the post-WWII years and the estate now covers almost 18 hectares of plantings: 10 hectares of pinot noir; four hectares of chardonnay; and four hectares of the rare pinot blanc grapes. His father Pascal succeeded his grandfather and oversaw the estate's move to certified organic, sustainable viticulture. The Gerbais' commitment to chemical free vineyards is deep-seated and was prompted by the near fatal poisoning of Pierre's wife who almost died from an infection due to pesticides and fungicides. To save time, she had been in the habit of keeping the trellis wire ties between her lips as she moved along the rows of vines tying back the foliage. As her fingers touched the wires and branches, they were gathering pesticide and fungicide residues of pesticides and fungicides, which got into her system as she put the ties between her lips.
Ruppert-Leroy
In the mid-1970s, Gerard Ruppert, a doctor of philosophy, decided to make a tree change and moved to a small property where he could run a few sheep in the Côte des Bar town of Essoyes. Ruppert began tending a half-hectare of vines organically, at a time when most of the vines in Champagne were heavily treated with chemicals and fruit quality was a secondary concern.
Gerard sold his grapes to the local cooperative, and little by little, he created a domaine which is now four hectares, not including the garden and livestock paddocks. As retirement approached in 2009, Gerard offered the vineyard to his daughter Bénédicte Leroy, who left her job as a PE teacher to take over the estate.
With a pioneering spirit and openness to experimentation, the family has developed their organic approach further and apply the principles of biodynamics in both the vineyard and the cellar. With top quality, rich fruit resulting from decades of organic treatment and a commitment to the simplest winemaking processes, Ruppert Leroy has created a distinctive champagne that typifies the spirit of the Côte des Bar. Each cuvée comes from a single vintage of a single vineyard, bottled 'brut nature' with no dosage.
Their experimentation includes playing with the length of élevage and minimizing sulphur; building a new wood and straw-lined winery to allow the wines to breathe as much as possible during aging; and even using a very lightweight tractor to give the grapes a gentle ride so that they reach the pressoir without bruising or damage.
Ruppert-Leroy has been described as one of the most exciting producers to emerge from Champagne and has some of the most exclusive Parisian restaurants vying for allocations from the limited production.
We are proud to be able to offer these wines of the Côte des Bar, which can be difficult to source as they are made in very small quantities.
Our suggestions about autumn champagnes shouldn't be taken as hard and fast rules, as there some exciting, independent champagne growers who produce atypical wines for their terroir. However we hope that the colour-coded map simplifies what can be an overwhelming choice. Santé!